POYNT ALL IN ONE
---
INTRODUCING POYNT
Accept All Payment Types
Debit, credit and cash transactions including multi-tender split payments. Apple Pay, Android Pay, Samsung Pay, Google Wallet and NFC payments are also compatible.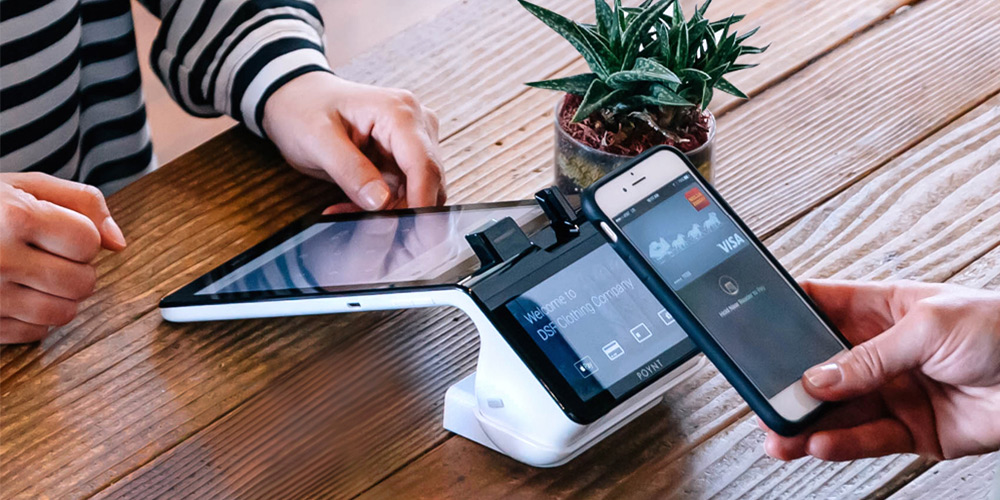 Device Integration
Integrates with cash registers, cash drawers, scales, ticket printers, scanners and other peripherals. POYNT is 3G, wifi and bluetooth enabled, and supports multi-store locations.

Built-in Printer
Clients can choose to have receipts printed, emailed or sent by text message.
Save money on POS terminals
POYNT is built to last. No need to upgrade to a new terminal ever again-it's future ready! System updates keep you current, and new apps are released all the time to help you better manage your business!
Hardware Specifications
Connectivity
High-Speed Internet (Ethernet)
X
High-Speed Internet (Wi-Fi)
X
Card Readers
EMV (Chip-Card) Reader
X
NFC (Tap & Pay) Reader
X
Magnetic Stripe
X
Manually Keyed
X
Functionality
Optional Customer Tip Prompts
Amount, Percentage & Tip Recommendations
Clerk / Server IDs and Reports
X
Lodging Check-In / Check-Out
X
Dual-Touch Screens
X
Chip & PIN and Chip & Signature
X
Product Catalog and Tax Calculation
X
Battery
Battery Type
Lithium-Ion
Battery Life
24 Hours Idle - 150 Transactions
Thermal Printer
Printer Speed
30 Lines per Second
Paper Rolls
2-1/4" Thermal Paper - 25'